Smart Business Security Systems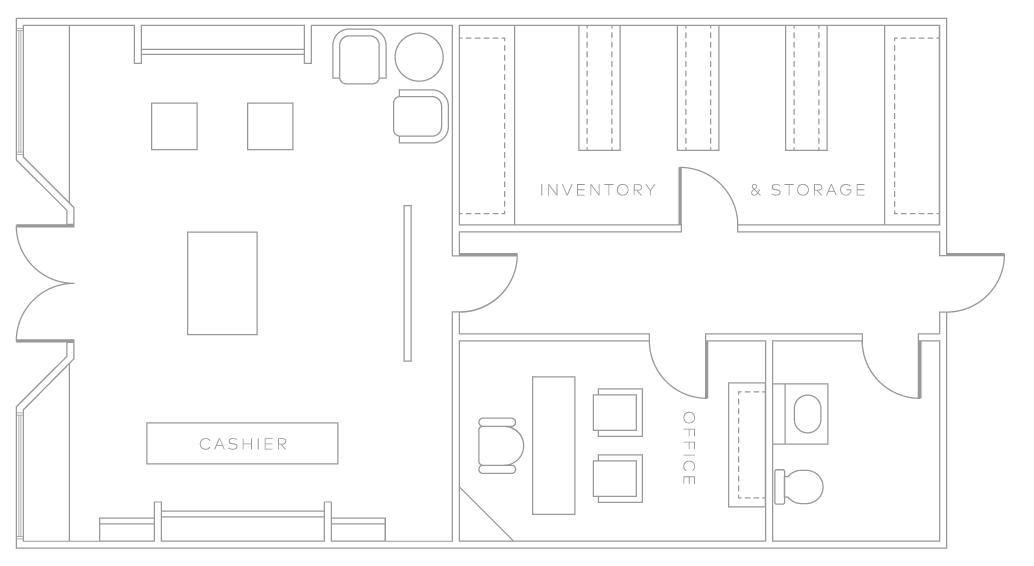 1
EXTERIOR VIDEO CAMERA
Watch live-streaming and recorded HD video from the app. You can view multiple locations in one dashboard and easily jump right to a specific clip to see exactly what you're looking for.
2
ACCESS CONTROL
Easily manage employee permissions for all the access points at your business. Quickly add or delete users, restrict entry to sensitive areas, and receive notifications when these areas have been accessed.
3
DOME VIDEO CAMERA
Get 360-degree visibility in the heavy traffic areas of the business. With 24/7 recording and cloud hosting, you can have confidence that your video footage will be safely stored and accessible when you need it
4
LIGHT CONTROL
Automate your lights so that the proper areas of your business are well-lit during business hours and security lights are always on after hours.
5
SMART THERMOSTAT
Manage energy costs and keep your business comfortable. With automated schedules and rules, your thermostat can adjust to the proper temperature in each zone throughout the day.
6
IMAGE SENSOR
See what's happening when motion is detected. The image sensor snaps a picture and sends it to you, so you'll know what's happening.
7
DOOR SENSOR
Know whenever a sensitive area of the business – such as an office – is accessed, and know if there's activity when there shouldn't be.
8
TEMPERATURE SENSOR
Place temperature sensors in any area of the business where you need to optimize the temperature. This can also help regulate the temperature in areas that are otherwise prone to being too hot or cold.
9
IMAGE SENSOR
The image sensor snaps a picture when motion is detected – such as when someone enters the office or moves behind a desk – and sends it to you.
10
SMART LOCKS
Fully integrated commercial-grade locks help keep offices, stock rooms, and delivery doors secure. Easily assign unique lock codes for employees, or remotely lock and unlock doors for staff and deliveries at any time.
11
REAR VIDEO CAMERA
Get extra visibility for secluded or hard to monitor areas, such as the rear entrance.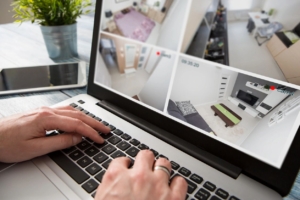 Engineered for small and medium-sized business owners, Paraclete Security System's smarter business security combines intelligent intrusion detection, video surveillance, access control, and energy management into a single, cost-effective solution.
Efficiently manage permissions for all the access points to your business. Quickly add and delete employee access, secure equipment, inventory, and keep track of important activity and unauthorized employee access in real-time.
Enjoy features like remote viewing from any desktop or mobile device and interactive technology. See your home, business, or other assets at any time from a wide variety of platforms.
Fully Integrated Access Control
From storefronts to entire office buildings, secure your business against unauthorized access with Smarter Access Control. Now you can easily track and manage access to your properties through a user-friendly website and app.
Intuitive User Interface
Whether you have a small team or hundreds of employees, you can easily manage multiple access plans, remotely lock or unlock doors and monitor activity at your business.
Easy Upgrade
Paraclete Security Systems integrates with leading hardware providers making it easy to get Smarter Access Control without replacing existing locks and card readers or installing expensive new on-site hardware.
Fully Supported
Installation and support from Paraclete Security Systems professional local service providers ensures dependable service and a great experience for you and your business.
Seamlessly Integrated
Efficiently manage a full suite of powerful business solutions including intrusion, video, and energy management, through one easy to use app.